Welcome to Garden Lane Medical Centre
Welcome to our practice website, which aims to bring patient information to your fingertips. Through this website you can order repeat prescriptions, cancel existing appointments, register as a new patient and much more.
We also have an official Garden Lane Medical Centre Facebook & Twitter page. These pages will be used to share information about forthcoming events and health campaigns. You can access these pages via the dedicated links below.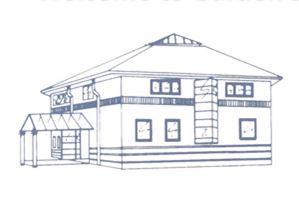 NEW PATIENTS WELCOME - REGISTER HERE TODAY
NEW PATIENTS WELCOME!
Register here today!
Online Consultation
PATCHS Online Consultation
Our New Online Consultation Platform PATCHS is now live!
PATCHS is the new easy way for you to contact your GP practice online. PATCHS has been designed by GPs to make it easier to contact your practice and save you time.
Just answer a few simple questions and PATCHS gets you the help you need quickly.
You can use PATCHS to contact your GP practice for health advice, condition monitoring, fit notes and more...
PATCHS provides lots of benefits including being able to make requests in your own time, avoid telephone queues and waiting rooms, and getting quick responses. PATCHS also helps patients who struggle to contact their GP practice using the telephone or in-person. This includes patients who have hearing or speaking impairments, anxiety, and who speak English as a second language.
You can create an online account with PATCHS which can make using the platform quicker and easier.
PLEASE ALLOW 48 HOURS FOR YOUR ONLINE CONSULTATION TO BE RESPONDED TO.
*PLEASE NOTE PATCHS SHOULD NOT BE USED TO REQUEST MEDICATION, IF SUBMITTED YOU WILL BE ASKED TO RESUBMIT VIA PATIENT ACCESS*
Newsletter
To receive future editions of the newsletter straight to your inbox sign up below.